About Accurate Group
Modern real estate lending technology you need for strategic advantage.
Choose the most reputable real estate technology and services leader. Accurate Group has led the industry in technology innovation for years – delivering technology-driven property appraisal, title data, analytics and digital closing solutions to banks, credit unions, servicers, non-banks and capital market firms nationwide. By combining modern process automation, accurate data and innovative SaaS and mobile technologies, Accurate Group provides its clients with the best combination of speed, quality, regulatory compliance and price.
Industry's first and leading Appraisal Management and Compliance company (AMCC™).
As a result of our innovation, Accurate Group emerged early on as the market's first and appraisal management and compliance company (AMCC) and the best solution to meet the demands of today's dynamic real estate lending market. Don't settle for a fly-by-night AMC that will add risk to your business – choose the most stable AMC, with a long-standing track record of customer service excellence.
Strategic partner with exceptional service.
With Accurate Group, the real estate finance community and consumers benefit from market-leading solutions that enable modern digital frameworks, improve accuracy, lower costs and improve compliance across all types of real estate loans, mortgage-related assets and real estate portfolios. With Accurate Group, you gain a strategic partner that can help you increase revenues, lower costs and grow your real estate lending business.
Contact us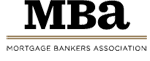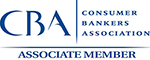 Learn more: