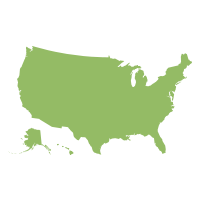 Due Diligence
Make better, more profitable decisions with verification services and efficient analysis of real estate data.
You can reduce risk, create efficiency and lower costs with thorough due diligence using real estate data, fraud tools and audit compliance solutions. Accurate Group's access to multiple real estate data sources and ability to create actionable knowledge from raw data can help you gain a strategic advantage over your competition. We can also help you with verification services, including flood zone determination, employment, income, and hazard insurance confirmations.
And because we are a full-service appraisal and title management company, Accurate Group can package your due diligence and verification products of choice with our industry-leading title services, appraisals and insurance solutions to protect against risk and meet the needs of your origination or servicing strategy – nationwide.
Flood Zone Certifications
Gain access to online flood-zone determinations on-demand and benefit from life-of-loan compliance and a comprehensive selection of flood data analytics. As a value-added reseller of Corelogic Flood Zone Solutions, Accurate Group offers best-in-class flood zone determinations for origination, transmitted in batch via its Accurate Archer™ web portal or through a loan origination interface.
Hazard Insurance Verification
Tracking down insurance information and obtaining insurance declarations takes time and proper staffing can be difficult as origination volumes fluctuate. Accurate Group can document insurance for you so you can create a variable cost model and focus on more critical tasks. As an experienced high-volume loan closing service provider, Accurate Group maintains the expert staff and workflow processing systems to efficiently track and document these solutions for you, while ensuring compliance and sound underwriting.
Batch Processing – Title & Valuation Verification
When regulators or quality control staff identify data or verification weaknesses in your portfolio, Accurate Group can supply batch processing solutions for any of your title or valuation data needs and perform verification services across a segment of your portfolio. Whether you are looking to sell or acquire loans or you've acquired new loans through acquisition, Accurate Group's batch solutions can help you quickly and efficiently price loans or proactively assess risks that might otherwise catch you off guard. Access to multiple, best-in-class real estate databases allow us to handle high volume batch orders and deliver fast results that add value.
Fraud Tools & Fraud Protection
As a value-added reseller of fraud protection solutions, Accurate Group distributes industry-leading fraud tools to identify and mitigate mortgage fraud at any point in the loan process. Bundling fraud tools with Accurate Group's title or valuation solutions can reduce costs and identify fraud risks earlier in the origination process, saving time and supplier expense. As an extra layer of protection, each of Accurate Group's title, valuation and due diligence solutions can be wrapped within an assortment of insurance products designed to protect against many types of mortgage fraud, including appraisal fraud, owner-occupancy and income fraud.
Audit Preparation & Compliance Consulting
Compliance in the mortgage and real estate lending industry is no longer an option, it's a necessity. Accurate Group is the industry's first and leading Appraisal Management and Compliance Company (AMCCTM). Our team is constantly monitoring the pulse of the regulatory industry to ensure all of our appraisal, alternative valuation, title and technology offerings remain 100% industry compliant – which means we have the expertise to evaluate your processes and documentation to ensure you are compliant. In addition, our AccurateAudit™ kit gives you a packaged solution to demonstrate your vendor due diligence compliance and to help keep you prepared for an audit.
Advantages:
Seamless technology provides access to the industry's best flood zone verification solution – CoreLogic

Create variable cost and scale by outsourcing employment, income, and insurance verification

Combine the industry's best fraud tools with title or valuation to identify and mitigate fraud earlier in the process

Obtain peace of mind by wrapping title, valuation and verification solutions with insurance designed to protect against the most common types of mortgage fraud

Lower risk with compliance consulting on mortgage and real estate finance regulations

Demonstrate proper third-party supplier due diligence and be ready for your next Audit with AccurateAuditTM kit