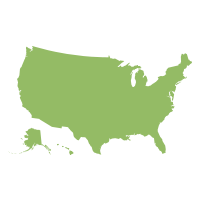 Appraisal Modernization
Appraisal Modernization is Here
Unprecedented disruption is taking place across the real estate lending markets. Both the GSEs and lenders are working to quickly adapt their policies and procedures to keep up with the new normal. This includes changes to how real estate appraisals are conducted – appraisal modernization is underway.
As a lender or an appraiser, your ability to adapt to these changes is critical for both current and future success. This means keeping pace with evolving regulations, embracing new technologies and adapting both your processes and mindset.
Get the right appraisal cascade.
Appraisal modernization requires agility. Setting yourself up with a full spectrum of appraisal options will ensure you can apply the best appraisal product to each loan type. Valuation cascades comprised of the right product for each transaction type decrease your risk and improve the accuracy of information – ultimately contributing to the profitability and success of your business. From AVMs to desktop appraisals to hybrid appraisals to traditional – arming your business with an arsenal of products lowers your risk and improves agility.
Consistent, efficient appraisal processes.
Repeatable, consistent processes are critical for operational efficiency, customer service and compliance, particularly when it comes to modernizing your appraisal processes. Accurate Group has developed a comprehensive set of appraisal modernization processes designed to ensure the most cost-effective, accurate results while balancing compliance and quality with industry leading turnaround time.
On-demand, transparent technology.
On-demand access, transparency, customized process workflows, built-in compliance and robust reporting are just a few of the benefits you get from our innovative appraisal modernization technology platform. Built on our industry-leading ValueNet desktop appraisal technology, Accurate Group offers proven technology for desktop and hybrid appraisals. Our early participation in appraisal modernization pilots enables us to help you stay ahead of the curve on industry regulations, compliance and innovation.
Compliance as a cornerstone.
Accurate Group is the only real estate valuation solution that includes compliance as a cornerstone – ensuring you are prepared to meet regulations, enforce repeatable processes and demonstrate transparency. Our innovative AccurateAudit™ kit will ensure you will be ready to handle a valuation audit.
Combine our technology, best practice expertise, compliance tools and proven commitment to delivering the industry's highest service and quality, and it's clear why Accurate Group is the number one choice for your appraisal modernization needs.
It's time to start your appraisal modernization initiative – contact Accurate Group today.

Advantages:
Appraisal modernization leader

Market-leading desktop appraisal and hybrid appraisal technology

Full spectrum of appraisal and valuation types

Optimal balance of price, speed, quality and compliance

Turnkey appraisal compliance and audit support

Exceptional service

Nationwide coverage