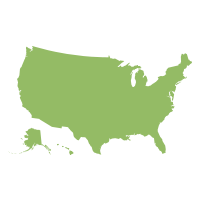 Streamlined Title
Streamlined title services when and where you need them.
Some real estate finance transactions, such as home equity loans, call for accelerated title and closing processes. For these transactions, Accurate Group has developed a unique set of products and services designed to get your loan closed faster and at a lower cost than traditional title solutions. Our streamlined title and settlement services, including eSign closing technology, are designed to give you an edge over your competitors by delivering the best combination of flexibility, speed, accuracy and price.
Title solutions uniquely designed for home equity.
Accurate EquityNow™ is a title search and lien recording process uniquely tailored for home equity lenders. The process is designed to improve efficiency, streamline lending process requirements, enhance existing credit underwriting and reduce risk. Upgrade to Accurate EquityClear, and Accurate Group will facilitate the title search and automate the review of lien and vesting history using both public and non-public data sources for a more accurate and useful title report.
Single point of contact – nationwide coverage.
Accurate Group provides you with a single point of contact for all of your home equity title inquiries nationwide, so you benefit from streamlined communications and faster, more accurate results. In addition, we combine access to the industry's best and deepest databases with low-cost title search to help you maximize your profit margins without sacrificing quality.
Improve customer service and accelerate time-to-profit.
By working with Accurate Group, you gain the streamlined title and closing services you need to close your loans faster, keep your customers happy and maximize your profits. Contact us today.

Advantages:
Nationwide coverage

Cascading title solutions built to match credit underwriting policy and loan type

Proactive lien clearance process and streamlined lien reporting

Best-in-class errors & omissions insurance customized to your needs

Online TRID-compliant Mortgage Loan Fee Calculator and Home Equity GFE Premium and Recording Fee Calculator

e-Signing and e-Recording when allowed by law