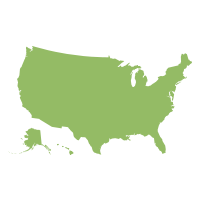 Accurate eSign & NotaryWorks™
Electronic documentation, e-signature and e-notarization technologies streamline closing.
In the competitive real estate lending environment, it is important to provide the best possible borrower experience to attract and retain clients. Accurate eSign is designed to help mortgage lenders streamline loan closing and improve the borrower's closing experience. The solution enables lenders to provide documentation to borrowers more quickly, in compliance with Consumer Financial Protection Bureau (CFPB) regulations, and allows borrowers to review and sign real estate closing documents from anywhere at any time that is convenient for them.
NotaryWorks™ is Accurate Group's electronic notarization solution. NotaryWorks enables lenders to offer a full spectrum of real estate e-closing options to accelerate loan closings and better serve borrower needs. And unlike other electronic notarization solutions on the market today, NotaryWorks provides a complete, in-home notary experience that offers multiple options – including remote online notarization as well as mobile notaries for borrowers who prefer a more traditional approach. All notaries are certified and pre-screened by Accurate Group.
Improve the borrower experience while streamlining your processes.
Accurate eSign and NotaryWorks combine closing documentation, process workflows, e-signature and e-notarization technology in a web-based solution. Benefits to the borrower include: earlier access to real estate closing documents and more time to review, improved transparency into closing process, title and loan information, and the ability to review and sign closing documents from anywhere, in the comfort of their home or office. In addition to providing a better borrower experience, lenders also benefit from a more efficient, streamlined real estate closing process and compliance with the Uniform Electronic Transaction Act (UETA) and the Electronic Signatures in Global and National Commerce Act (E-Sign Act). Online signatures, disclosure acceptances and borrower actions are automatically captured and securely stored in an audit-ready electronic timeline of each closing.
Accelerate real estate loan closings and enhance your digital mortgage offering.
Streamline the closing process, enhance your digital mortgage offering, ensure compliance and provide a better borrower experience with Accurate eSign and NotaryWorks. Contact Accurate Group to learn more.
Advantages:
Faster delivery of closing documents to borrowers

Automated capture of borrower review and signatures with online audit trail

Secure e-signature of most closing documents

Electronic notarization or mobile notaries for better borrower experience

Streamlined closing process for all parties

Powered by state-of-the-art technology

Better compliance and a detailed record of signed documents stored electronically